Uncertainty around the future of NZAS affects workers employed both directly and indirectly on site, as well as those in the wider labour market affected by a shift in economic activity.  The closure of large employers can lead to long-term harm to workers and communities if efforts are not made to support those affected. The effects of major industrial closures in the 1980s, both in New Zealand and overseas, can be felt to this day. Minimising worker disruption while maximising the opportunities to move into good, new jobs must be at the heart of the just transition. 
Southland needs to retain skilled workers employed at NZAS and in downstream industries to seize emerging opportunities. Creating pathways into new jobs, through an effective and responsive training and education system, and ensuring workers remain connected to the workforce are crucial to delivering a just transition for workers.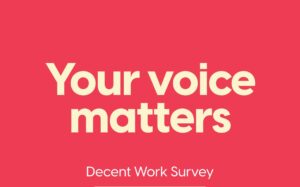 To support in shaping the future of Southland, all employees are being called to participate in a region-wide work survey to ensure their voices are
Read More »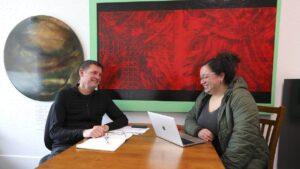 Murihiku Regeneration is proposing that a skills hub be established in Southland to help the more than 2000 workers who'll be impacted if the New Zealand Aluminium Smelter closes.
Read More »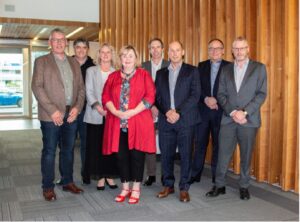 Key members of the Southland community met yesterday with Labour's Energy and Resources Minister, Dr Megan Woods, to share the vision of working together to
Read More »
What's being done?  
To understand the capability needs and the pathways for workers to transition into new industries, Murihiku Regeneration is being funded through the just transition to convene a working group of interested regional and national stakeholders. 
There are a range of government and non-government entities with an interest in Southland's changing labour market. Murihiku Regeneration will work alongside these groups to understand worker capability needs and how they align with emerging labour market trends. The work of the Southland Regional Skills Leadership Group will be a valuable input into this process.
We expect this planning work to be complete by August 2022, when Murihiku Regeneration Collective will present their results to the EOG. 
MBIE is also funding E T
ū
, New Zealand's largest private sector union, to support NZAS workers to engage in the just transition process. As part of this work E T
ū
 will support the delivery of the broader work programme to ensure the just transition delivers decent jobs with good pay and conditions.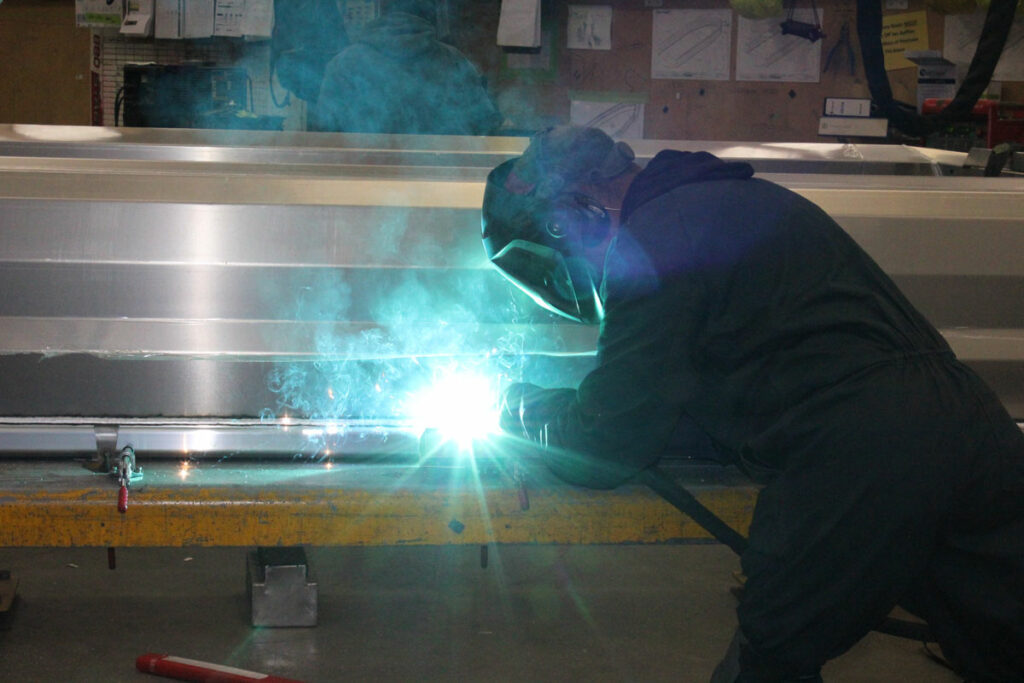 E Tū Union – Decent Work Summit
Representatives from Murihiku Regeneration attended the online E Tū Union Decent Work Summit Mauri Tū, Mauri Ora! on Saturday 19 February 2022.
With over 200 participants online, the summit brought together E tū member leaders and community allies, business, and academics to discuss Decent Work and plan for the future. Speakers included union members, government ministers, community leaders, and academics, all working together to help shape the future of Decent Work.
Murihiku Regeneration's Terry Nicholas and Ivan Hodgetts presented as part of the panel discussion on Just Transition and descent work. This provided an opportunity for Terry to describe the Murihiku Regeneration kaupapa and achievements to date. Ivan provided an overview of the Te Ara Aukati Kore Education and Training programme, and how this aligns with a decent life affirming work focus. Ivan stated that:
"This summit was a great opportunity to hear more about E tū's vision for decent work. It's great to be able to work with E tū and draw on the network of expertise, insight and vision for a future in which everyone is valued and rewarded for the work they do".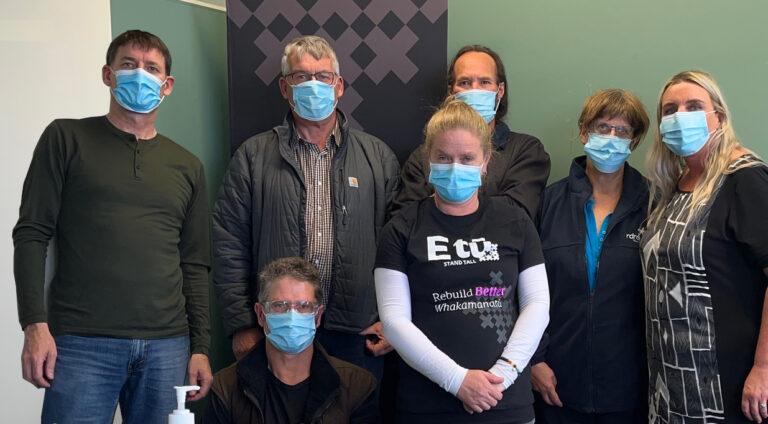 E tū has identified four key pillars that underpin our Decent Work thinking:
A decent income
A minimum of a Living Wage for directly employed and contracted workers employed on a regular and ongoing basis
Pay rates reflective of skills and responsibility
Leave provisions, for holidays, sickness, bereavement, and parental leave recognised in employment agreements
Equal pay
Secure work
Provision for stable work, including social insurance



Processes for restructuring and redundancy that mean workers are no worse off
Options for training and development
Guaranteed work hours
Family-friendly approach to hours and location of work
A quality work environment
Safe and healthy work, with the elimination of physical and psychological harm, and an end to violence, harassment, and discrimination
Reasonable and managed time pressures, with the elimination of excessive hours, unmanageable deadlines or excessively intensive work
Opportunities to learn, including on-the-job training
Healthy workplace culture, including appropriate tikanga, recognition of diversity, good planning, and work organisation
Workers' voice
Promotion of collective bargaining and union representation
Recognised structures for ongoing engagement with workers and union representatives
Ability to genuinely influence decisions in the workplace, company, and industry
E tū Decent Work Charter
"Decent work sums up the aspirations of people in their working lives. It involves opportunities for work that is productive and delivers a fair income, security in the workplace and social protection for families, better prospects for personal development and social integration, freedom for people to express their concerns, organise and participate in the decisions that affect their lives and equality of opportunity and treatment for all women and men."
International Labour Organisation