The economic and employment impacts of NZAS's planned closure extend well beyond those immediately employed on site. Economic consultancy Infometrics estimate the total employment generated by NZAS's operations, including direct employees, indirect jobs in supporting firms, and indirect jobs in the community, at 2,400 full time equivalents (FTEs). 
Many of these downstream jobs are in companies supplying goods or services to NZAS, such as transport, maintenance and engineering firms. These services are a valuable asset for Southland's economy. Ensuring firms can transition to new sectors and buyers is crucial to retaining capacity in the region.  
Firms may need a range of support to manage ongoing uncertainty around the fate of NZAS, from simple technology and advisory services to more tailored assistance, including training. Local business groups are best placed to lead this work as they have the relationships and understanding to effectively engage local firms. Starting early will give government and businesses sufficient time to work together to plan their response.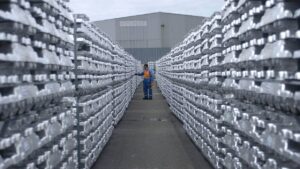 The Southland Business Chamber is recommending a new industry body be established to help manufacturing and engineering survive the New Zealand Aluminium Smelter closure.
Read More »
Coin South will expand to provide support to businesses that will be affected by the potential closure of the Tiwai Point aluminium smelter. The agency,
Read More »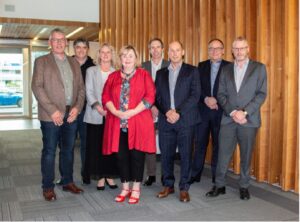 Key members of the Southland community met yesterday with Labour's Energy and Resources Minister, Dr Megan Woods, to share the vision of working together to
Read More »
What's being done?  
The Southland Chamber of Commerce and COIN South is using just transition funds to engage local small and medium-sized enterprises (SMEs) and start-ups on the opportunities and challenges they face.  
The Chamber and COIN will use this engagement and its own research to identify the people, education, technology or infrastructure firms needed to be more productive, open new markets and get ready for the future. The work will also investigate Southland's established and emerging industries to identify what support firms need to manage the region's transition. The work will identify how the just transition process can work with a range of regional and national partners to meet these needs.   
We expect this work to be completed by August 2022, when the Chamber will present their results to the EOG.