Community capability building
Southland's just transition process cannot address all the social and community issues facing the region. There are dozens of government, iwi and not-for-profit groups and programmes working in Southland's community sector. As with other elements of the plan, the just transition should not get in the way of other good work being done in the region.
Based on feedback from stakeholders and project partners, this plan focuses on supporting projects and programmes that build the ability of the Southland community to plan for and manage change. In particular, the just transition aims to support community-led transition planning to create enduring support and impetus for Southland's transition.
Regional and local leaders are key to the success of any transition. Building futures thinking and planning capacity and capability through the transition will be a lasting driver of change. Developing this capability in the community at both a leadership and service delivery level will support the community through the region's current challenges, while also building resilience to future shocks.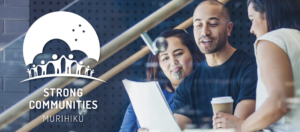 Strong Communities Murihiku has been set up by the Invercargill City Council to find out what makes our communities 'strong'. The outcome of this project
Read More »
Coin South will expand to provide support to businesses that will be affected by the potential closure of the Tiwai Point aluminium smelter. The agency,
Read More »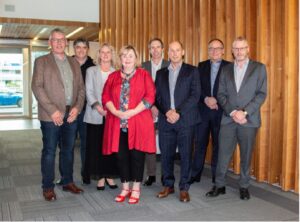 Key members of the Southland community met yesterday with Labour's Energy and Resources Minister, Dr Megan Woods, to share the vision of working together to
Read More »
What's being done?  
In response to the challenges above, Invercargill City Council is facilitating a process to identify how existing and additional resourcing can be used to improve community resilience to both immediate and future shocks. The council will work with local and national stakeholders to identify potential responses to the community development needs identified through the just transition process, and how local and central government, iwi and the community sector can work together to meet them. This work will consider how the community capability building work stream aligns and interacts with other work being done through the just transition, including long-term planning, and worker and business transitions.  
The first stage of this work will be completed by August 2022.